CAMPSITE BETWEEN LOT AND DORDOGNE
Our gourmet partners of the Lot
The Roulotte Glacée in Tédirac
Julie Iglesia grows and harvests her own fruits and flowers to produce her certified organic ice creams.
It offers original perfumes. In autumn and winter blackberry, chocolate sorbet, chestnut, hazelnut, vanilla or walnuts. During spring and summer, elderflowers, vine peach, aquatic mint, lemon basil or strawberry-mint.
Photo above © Lot Tourism – C. Novello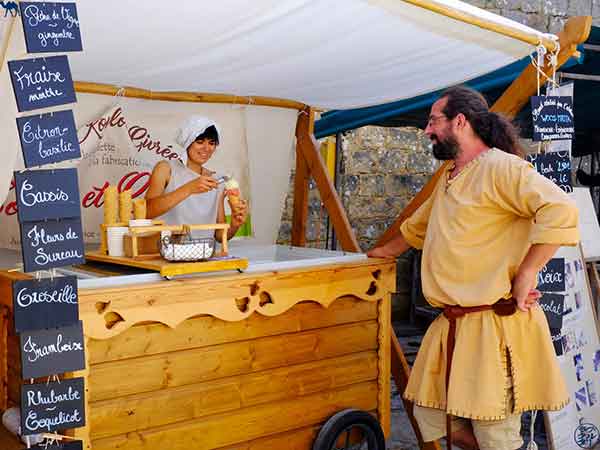 The Douce Abeille in Labio, near Gourdon in the Lot
Olivier and Lies Carel are beekeepers and honey producers in Organic Beekeeping Conversion.
Their bees and hives are all year round transhumance from Montpellier to the north of the Lot to enjoy maples, lime trees, acacias, chestnut trees, sunflowers as well as seasonal flowers. They also offer other products such as hazelnut cream, pollen and propolis.
More information about the Douce Abeille in Labio: https://ladouceabeille.jimdofree.com/
The wines of Mas Lévigné in Maxou, near Cahors in the Lot
Gérard and Julien Chastagnol are producers of "vins vivants" (lively wines). On their winery, they practice peasant agriculture, respecting the environment. Labelled organically grown and in conversion to biodynamic agriculture, this small 3-hectare estate produces white wines made from Sauvignon and Chardonnay. The reds are produced with Merlot and Roussanne.
Sale at the winery by appointment.
More information about Mas Lévigné wines: http://maslevigne.com/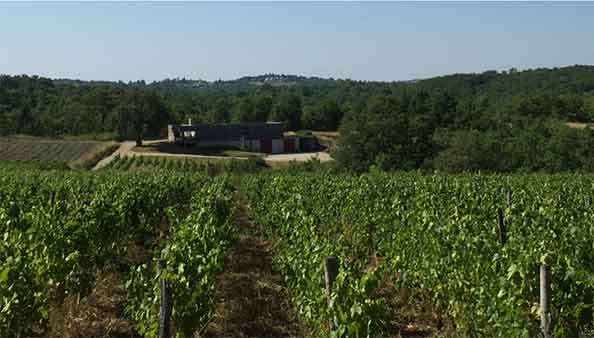 Made in Moi-Même in Jacouty in the Lot
Leïla Bourad grows organic fruits and flowers to produce her jams, compotes and syrups.
It offers original fragrances: rhubarb, raspberry, elderflower, cynorodon or hip, quince, rosemary, plum, mint, etc.
Borie Farm, place called Siffray in Catus in the Lot
Ghislaine Borie is a craft producer of foie gras, candied pâtés and ready meals such as cassoulet or candied duck legs.
Animals are free-bred with a food without GMOs, organic, preservatives or dyes.
The land is cultivated without chemical fertilizers or pesticides.
Farm visits and tastings in July and August around 5pm. By appointment.
The shop is open all year round.
More information about Borie Farm in Catus: https://www.lafermedeborie.com/